So you and your husband just got the keys to your new house and you couldn't be more ecstatic. It's in a nice neighborhood with large trees and good schools, close to both of your workplaces – what's not to like, right? However, no more than ten minutes after arriving, your new elderly next-door neighbor swings by, not to say "hello" but to complain about the previous owners leaving the porch lights on and to threaten warn you against doing the same. Seriously?…
…DON'T BE THAT GUY!
Regardless of the type of neighborhood you end up settling in, it's important to at least try to practice good, neighborly etiquette – you literally have to live with whatever results come from it. Just a little effort can go a long way, so in honor of National Good Neighbor Day here are some ideas to get you started on your path to being a great neighbor.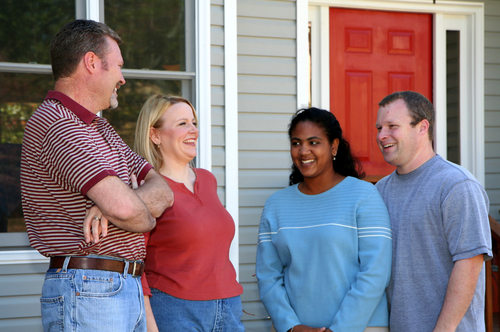 1.) Meet Your Neighbors
You don't have to be best friends with the people next door, but a friendly smile and a "How's your day going" can get you far in the way of neighborhood harmony. You never know when you might need a favor or an extra hand, so it's always a good idea to try to stay on pleasant terms with your neighbors. If you're new to the area, take a moment to introduce yourself when you see your neighbors out and about.
2.) Welcome New Neighbors
Similar to the first tip, welcoming in new members of the neighborhood is a great way to start off on the right foot. It's as easy as bringing over a smile and a small snack (some carrot cake cookies, perhaps?. Moving in is time consuming, and often people don't have time to consume anything else. A tray of cookies, a bottle of wine – heck, I even got a whole casserole once! –  can completely turn around a stressful move-in day. Also, providing important neighborhood contacts such as your phone number and those of local services can help new neighbors feel accepted and secure.
3.) Recognize Acceptable Noise Levels
Apart from leaving your porch light on, one of the biggest complaints neighbors usually have about each other comes from noise levels. In general, try to to stick to the 9-to-9 rule: from 9:00pm to 9:00am keep excessive noise to a minimum, especially on weekdays. Weekends can be a bit more lenient – just try to avoid being that neighbor who throws a party every Saturday night. If you are going to throw a party, make sure to warn your neighbors beforehand, or, even better, invite them over if you can. This will greatly decrease the chance of them getting angry and calling the cops on you.
4.) Maintain Curb Appeal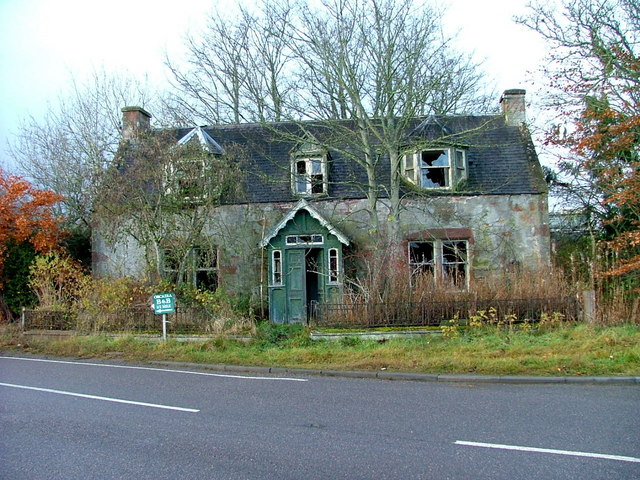 People don't really care what the inside of your house looks like, but no one wants to look across the street and see an untamed jungle of grass and vines partially obscuring the paint peeling off their neighbor's house. With this in mind, keep the exterior appearance of your house and yard up to par with the rest of the neighborhood so as not to drag down the value of homes in the area and incur the wrath of your neighbors. If you don't have the time to dedicate to yard work, I'm sure there's a kid in the neighborhood who would love a few extra bucks to mow your lawn and water your plants.
It doesn't take much to create a harmonious living environment, both inside and outside of your home. Being conscious of your neighbors and keeping them in mind can really change the way your community members interacts with each other, and can lead to safer, happier surroundings for everyone.