"Snowzilla" is officially here! What could easily become the largest snowstorm to hit the East Coast in over a century has already begun dumping snow and ice on the Washington D.C. and surrounding areas. The storm is expected to produce over 24-inchs of snow over the weekend and will largely affect up to 20 states along the Atlantic region.
Washington Mayor Muriel Bowser advises all residence of the area to "hunker down" and find shelter to wait out the storm. Expansive road closures are expected to happen due to inclement weather conditions, and public transportation will be shutting down later this evening. If you haven't stocked up on supplies and found a safe, warm place to stay, now is the time to do so!
Emergency centers in the area are already on high alert. Keep informed throughout the duration of the storm with these winter storm resources and tips.
Emergency Phone Numbers
Emergencies: 911
Red Cross of DC – (202) 303-4498
Federal Emergency Management Agency (FEMA) – (800) 621-3362
Information Sites
FEMA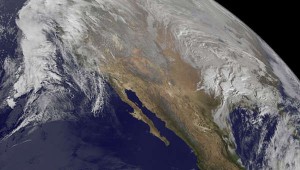 Red Cross Regional Chapter Locator
Twitter Handles & Hashtags
@FEMA
@NOAA
@CNN
@NBCWashington
@ABC7news
@NASA
#blizzard2016
Other
NOAA Weather Radio Service: 162.4 WNG736
Red Cross Emergency App: Text GETEMERGENCY to 90999
Preparedness Tips and Information
Be sure you have everything you might need for a long-term (3-day) storm:

1 gallon of water per person per day
3-day supply of non-perishable food (and a non-electric can opener)
3-day supply of any medications and a first aid kit
Games to keep yourself entertained!

Prepare for power outages by making sure your phones are fully charged and you have plenty of replaceable batteries for flashlights. Avoid using candles as they may cause an extra, unnecessary fire risk.
Close off all unneeded rooms and cover all windows and door-gaps in order to conserve heat.
Bring all pets indoors. If you have animals that cannot come indoors, make sure they have a secure shelter with plenty of food and non-frozen water. Outdoor pet shelters should be large enough for your pet to lie down in comfortably, but small enough to help conserve heat.
If you haven't done so already and are able to, move all cars off of the street. Street parking during a snow storm could block important emergency vehicle access points.
Stay inside, do not attempt to travel unless it is an absolute emergency, and stay informed and up-to-date on all weather conditions. If you suffer from any water or ice damage once the blizzard has passed, let 911 Restoration of Washington D.C. be your calm after the storm. For a fresh start in your home or business, give one of our experts a call at (202) 350-2244 today.