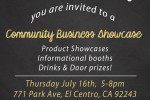 Fresh Start Showcase – 911 Restoration of Imperial County Whether you're a homeowner or business owner, 911 Restoration believes in providing a Fresh Start. While this usually means restoring a property, our franchise branches also take pride in serving the local communities of which they are a part...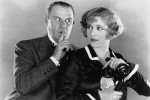 5 Industry Secrets that Most Companies won't Tell You The restoration industry is a dirty business, literally. Having spent most of their time knee deep in unsanitary water and sewage, many local plumbers and private restoration companies keep vital industry information close to the utility...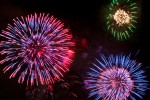 Fireworks: Leave Them to the Professionals The 4th of July holiday is this weekend which likely means food, family, friends, BBQing, and maybe even the beach. Of course another aspect of Independence Day that we all love are the fireworks, which while spectacular to watch...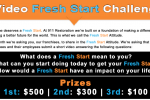 Everyone deserves a Fresh Start. Here at 911 Restoration we're built on a foundation of making a difference and building a better future for the world. This is what we call the Fresh Start attitude. For the month of July we're asking all of our...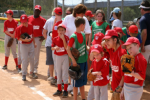 A Fresh Take On Sports: 911 Restoration of Charlotte Community Outreach Here at 911 Restoration, we're all about providing a Fresh Start. While this usually means restoring a family's home to pristine condition so that it looks and feels even better than before, we're...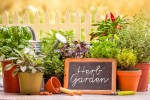 5 Herbs You Can Grow in Your Home Garden It's Iced Tea Day, which reminds us just how nice a cold drink feels on a hot summer June day. Speaking of tea, herbal teas are also a great way to improve health while enjoying a...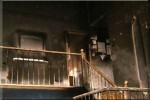 It was summer. But for one, it was June Gloom The heat came. The weather spelled Doom A small flame spread. Soon the smoke would Fume He woke every morning. The fire, rain and Boom He knew this would need more than a Broom Some companies would restore...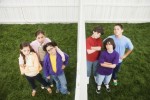 Water Damage and Property Disputes: Who's at Fault? It's Best Friends Day but when it comes to a property dispute with a neighbor, best friends can quickly turn into sworn enemies when water damage is involved. From roof water runoff to failed drainage systems, here...
Submit your information
for an immediate response
FREE Inspection for all services
Your information is your personal matter,
never shared with a 3rd party.
Privacy Policy
.