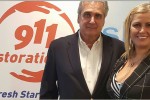 Today is officially "Fat Tuesday", which means 2 things: Mardi Gras and the great city of New Orleans! On this fattest of Tuesdays we'd like to introduce one of our newest franchisees, Ken Prieur, who recently opened two new 911 Restoration Louisiana branches in both...
February — the month of awards, the Super Bowl, and of course love. Here at 911 Restoration, we love giving our customers the best restoration service in the world and in turn we're so thankful when we hear from our customers how pleased they are...
911 Restoration is back like Denver in the Super Bowl with another fun contest for our followers and customers! For Super Bowl 50, we're giving 2 customers $50 Visa Gift Cards for the "Most Super" Caption to the photo below: We don't want to flag any fans for "Roughing the Picture"...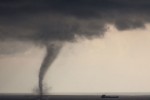 The National Weather Service issued a tornado warning for Fort Lauderdale and the surrounding areas of Florida around noon on Wednesday. Not long after the warning was put in affect several EF-1 tornadoes touched down in North Broward and Coconut Creek. Several cars along Florida's...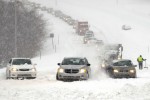 "Snowzilla" is officially here! What could easily become the largest snowstorm to hit the East Coast in over a century has already begun dumping snow and ice on the Washington D.C. and surrounding areas. The storm is expected to produce over 24-inchs of snow over...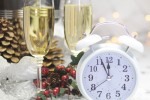 A New Year means a new you! The tradition of making a New Year Resolution dates all the way back to 1894 BC when the Babylonians would make promises to their gods to at the start of each year to return borrowed objects and repay...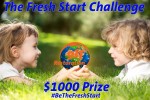 How to Win $1,000 Cash Prize for The Fresh Start Challenge: Step 1: "Like" our 911 Restoration Facebook page. Step 2: Film a video on your phone answering the question "What does a Fresh Start mean to you?" Step 3: Share your Fresh Start video by either:...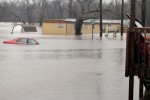 Following the extreme weather and flooding in Missouri over the weekend and into the morning of Dec. 28, Governor Jay Nixon has declared a State of Emergency. More than 180 roads have been closed due to unsafe weather conditions, and while the active rainfall is...
Submit your information
for an immediate response
FREE Inspection for all services
Your information is your personal matter,
never shared with a 3rd party.
Privacy Policy
.