It's been an eventful month here at 911 Restoration, one filled with fun and informative events as well as a Fresh Start for a new franchise. In late April we held our 2015 National Convention at The Hilton in Universal City, CA. All of the franchise owners...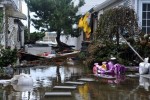 Things You Need to Know During a Flood Disaster 911 Restoration feels for the families in Houston suffering through the devastating floods. For those in need, we want you to know that we have crews on the ground ready to help 24/7 during this record-breaking...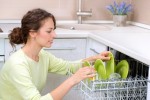 4 Home Cleaning Tips for After a Party Memorial Day Weekend has come and gone but the one thing that remains after all of the parties and outdoor BBQs this Monday is the mess left over from the holiday weekend's events. With the hopes of...
3 Fire Prevention Safety Tips for BBQ Grilling It's Memorial Day which is a great time to break out the grill to cook up some burgers and hot dogs. In fact, 3 out of every 5 homes have a BBQ grill. That being said, BBQ...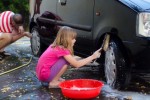 3 Household Tasks You Can Do as a Family It's Memorial Day Weekend which usually means spending time with friends and family. Speaking of family, here are 3 household tasks that you can do as a family over Memorial Day Weekend: Cook...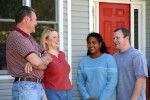 3 Things Every New Homeowner Should Know Before Buying Purchasing and owning a home is an exciting prospect, but there are also a lot of questions and concerns that new homeowners have before buying. With saving you time, money, and headaches in mind, here are...
3 Most Common Allergens in your Home As summer approaches, temperatures are warming up and weather is changing for the better. Unfortunately, humid living spaces also create an ideal environment for allergens like dust mites and mold to thrive in. With your health in mind,...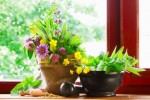 5 Easy Ways to Feng Shui your Home Finding the energy to Spring Clean your home is hard enough, let alone re-organizing a room or entire apartment even. That said, shifting the energy inside your home is actually easier than most homeowners think. Here are...
Submit your information
for an immediate response
FREE Inspection for all services
Your information is your personal matter,
never shared with a 3rd party.
Privacy Policy
.