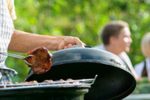 5 Fire Safety Tips for Throwing a Party at your Home It's Cinco de Mayo which usually means 3 things: parties, drinks, and BBQing. Throwing a party at your home can be fun but always remember, safety first. Here are 5 safety tips from 911...
3 Ways to Prevent Mold Infestation in your Home The spring season is here which means weather changes across the country. While some areas experience heavy rainfall and increased moisture, other parts of the U.S. are warming up both in temperature and humidity. Given the...
3 Reasons Kids Should Never Play on a Roof On Earth Day we provided ways for homeowners to make their homes more energy efficient, like installing solar panels on a roof. However, while preventive maintenance is important, safety always comes first. Here are 3 reasons...
3 Home Appliances that Release the Most Carbon Emissions Yesterday we discussed ways for homeowners to make the outside of their homes more energy efficient, such as installing solar panels on a roof. Today for Earth Day our experts at 911 Restoration review 3 home...
5 Questions about Solar Panels and Solar Shingle Roofing Systems Answered With Earth Day right around the corner the Department of Energy (DOE) is encouraging homeowners to explore ways to make their homes more energy efficient, such as installing solar panels on roofs. Our experts...
5 DIY Home Repairs Best Left to Trained Professionals When it comes to preventive maintenance of a property, it is extremely tempting for homeowners to take the "do-it-yourself" approach. However given a recent survey finding that nearly seven in ten homeowners injure themselves performing DIY...
3 Home Improvements that Qualify for Tax Credits It's April 15th which can only mean one thing: Tax Day. Here are 3 home improvements that will save you and your family money during Tax Season: Replacing Roofing Materials While technically not eligible for...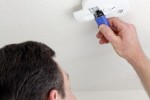 5 Tips to Make a Home Safer for Your Kids When it comes to protecting children, there is literally nothing a parent won't do to keep them safe. Here are 5 tips to make your home safer for your kids: Test your...
Submit your information
for an immediate response
FREE Inspection for all services
Your information is your personal matter,
never shared with a 3rd party.
Privacy Policy
.