5 DIY Home Repairs Best Left to Trained Professionals When it comes to preventive maintenance of a property, it is extremely tempting for homeowners to take the "do-it-yourself" approach. However given a recent survey finding that nearly seven in ten homeowners injure themselves performing DIY...
3 Home Improvements that Qualify for Tax Credits It's April 15th which can only mean one thing: Tax Day. Here are 3 home improvements that will save you and your family money during Tax Season: Replacing Roofing Materials While technically not eligible for...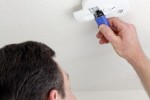 5 Tips to Make a Home Safer for Your Kids When it comes to protecting children, there is literally nothing a parent won't do to keep them safe. Here are 5 tips to make your home safer for your kids: Test your...
Last week 911 Restoration CEO Idan Shpizear and Executive V.P. of Business Development David Harvey attended the 2015 PLRB Claims Conference & Insurance Services Expo in sunny Anaheim, California. The theme for this year's event was "Educate. Innovate. Invigorate." The purpose of the conference was to...
3 Household Pests that are Attracted to Water Maintaining a home and its structures is hard enough without the prospect of pests like bugs and rodents becoming a nuisance. That said, water-loving insects like mosquitoes could be a sign of water damage or mold growth....
How Weather Affects 4 Different Roof Types While you can't completely plan for bad weather, you can prepare for natural disasters like rain storms and hail showers by carefully considering what roofing you and your family select for your home. Here are 4 different roof...
Spring Cleaning: Pantry Edition – 3 Quick Tips to Clean and Organize your Kitchen Pantry Last week our mold removal experts at 911 Restoration provided 5 Tips to Remove Mold, Mildew and Other Allergens from your home during spring cleaning. Today we focus on cleaning...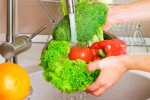 A Fresh Start on Food – 3 Food Safety Tips from the FDA for World Health Day For World Health Day our family at 911 Restoration is focusing on a fresh start by eating healthy, and that begins with food safety. Here are 3 tips...
Submit your information
for an immediate response
FREE Inspection for all services
Your information is your personal matter,
never shared with a 3rd party.
Privacy Policy
.