Water Damage
911 Restoration
Water damage is defined as an expansive number of loss scenarios by intruding water that attack a system or materials by destroying them through the process of structural expansion, rotting of wood and drywall, rusting of steel, and the de-laminating of materials found in structures—all events that require water damage restoration services to fully restore the destruction.
Water damage is a terrible thing that causes property values to drop if not handed right away by professional water damage companies like 911 Restoration, and this is why we respond within 45 minutes of every call to perform the fastest water damage restoration services across America, in every city including yours!
Water damage is caused by these primary occurrences:
Plumbing complications
Pipe bursts
Storm damage
Appliance malfunctions
Hurricanes
Fire sprinklers
Ruptured hoses
Toilet overflow
Water heater leak
Our water damage technicians of 911 Restoration are all IICRC certified and, with over 35 years of experience, you will not find better repairs of craftsmanship anywhere else in the industry. When our water damage professionals speed over to your home the first thing we do is perform a detailed and free inspection of your home while another member of our water removal crew begins pumping water from your property. Then we provide you with a free inspection and quote void of hidden charges so that you know up front what to expect in the low costs of our water damage restoration services. Furthermore, 911 Restoration understands that a house flood or pipe burst is stressful, and the last thing you should have to deal with is filing a bunch of complicated forms over the phone with your insurance company. Our water damage restoration teams from 911 Restoration have been working with all insurance companies for nearly four decades, and we know the industry inside and out. Therefore we will file your insurance claim for you so that you can spend time with your family—the thing that really matters!
Don't delay in getting help for your water damage problem or your insurance company could deny your claim! Call our water damage experts from 911 Restoration and we will dispatch a team near you to perform the best quality water extractions, file your insurance claim, and restore your home to something better than ever!
Does Homeowner's Insurance Cover Water Damage?
Your homeowner's insurance policy will likely cover the water damage so long as the cause is not flood related or due to negligence. All too often our 911 Restoration water damage experts will be called out to homes where pipe leaks were ignored for extended periods of time that ultimately resulted in the homeowner dealing with structural damage while requiring our certified mold removal services to fully restore the home to sound health. Our water damage techs are licensed, insured and bonded to treat even the most invasive mold spore colonies. However, if you do not report water damage problems right away your insurance company may deem you negligent and deny your claim. We work with all insurance companies and fight to get every cent covered even in the most difficult situations. In the event your insurance company won't play ball our 911 Restoration water damage team offers an affordable price on water damage restoration, mold removal, and all the other major restoration services—we understand that sometimes events happen that fail to comply with the standards placed by insurance companies, so therefore our water damage technicians accommodate our customers.
If you have had a roof leak or ruptured hoses have flooded your laundry room and you smell a moldy odor, call 911 Restoration for a free inspection and don't let mold threaten your family with health risks that include:
Congestion
Headaches
Coughing and sneezing fits
Hallucinations
Asthma
Lung disease
Water damage doesn't just destroy your home's hardwoods, carpets and drywall; it can also cause toxic mold growth to form and spread throughout your home. Whether you have experienced your crawlspace flooding or you have a water damage clean up sewage problem on your hands, call 911 Restoration and let us return your property to you in a state of perfection!
Who to call for Sewer Backup Water Damage?
Sewer backup water damage is the most dangerous type and requires expertly trained specialists to eradicate it from homes, so call our 911 Restoration water damage crew members for fast sewage backup and cleanup services before your home takes on serious problems. Sewage is actually 99.8 percent water (and urine). However, even the .2 percent portions of it that are made of feces carry enough dangerous levels of viruses and bacteria that can make people ill. Some of the deadly things found in sewage water include:
E coli
Shigellosis
Typhoid
Salmonella
Cholera
Our water damage pros from 911 Restoration have encountered households with black water damage who experienced a number of health symptoms such as diarrhea, cramps, fever, vomiting, loss of appetite, headache, and physical weakness.  This is why you should have trained and certified water damage professionals like 911 Restoration speed over in our same day service guarantee so we can perform the best water damage restoration services to address your sewage spill. Our technicians come in full HAZMAT gear to ensure safety is met, and we use advanced methods to ensure no cross contamination reaches the other parts of your property. We are certified to handle all your home restoration needs, including fire and smoke damage, so call us today and let our water damage specialists treat you like family!
What can I do for Water Damage after Fire?
When you have a fire you will also be dealing with significant water damage and will therefore require a company certified to expertly perform fire damage restoration services and water removal as quickly as possible. Fire related water damage is very complex and difficult to treat because it requires the removal of:
Noxious fumes
Charred surfaces
Acidic smoke
Sooty water
Oil and gas (in some cases)
Our water damage teams from 911 Restoration work closely with your local county's emergency services so that we can respond to fires and all other urgent matters regarding water damage, mold, and sewage spills; a factor that makes 911 Restoration's disaster restoration and water damage services the best in the country!
What is the Best Water Damage Company?
911 Restoration is the best water damage company because we far exceed normal industry standards in quality of service, price and customer service. When you call your local 911 Restoration water damage technicians you know you are in the best care because you get:
Fast same day service on every call
24/7 service on all water damage scenarios
A fast response time in less than 45 minutes
State-of-the-art call centers from American representatives
Direct transfer to your local 911 Restoration branch
Fully IICRC certified technicians
Uniformed professionals in company marked vehicles
Latest drying technology
Storage for your items
Affordable price on all services
FREE inspection and quote
Working with all insurance companies
Over 35 years of experience
Top-rated customer service
Full customer satisfaction surveys on every job
Top quality restoration techniques and craftsmanship
Our 911 Restoration water damage professionals are truly invested in our communities—we value professionalism and always put the customer first, without compromise. Furthermore, we are the only water damage restoration company in the industry that goes beyond the standard to restore your property back to its previous condition—we actually strive to improve your living space by restoring it to something that will better benefit your family or business.
Your home or business is likely the biggest investment you have made, and it deserves only the best water damage company working around the clock to mitigate all problems and hand you back a safe, healthy and improves structure. Call (877) 488-7988 without delay and let our highly trained American-based customer service team put you in direct contact with your local 911 Restoration branch so that they can restore your home in a timely manner while treating you like family every step of the way.
Summary
Description:
Water damage is defined as an expansive number of loss scenarios by intruding water that attack a system or materials by destroying them through the process of structural expansion, rotting of wood and drywall, rusting of steel, and the de-laminating of materials found in structures—all events that require water damage restoration services to fully restore the destruction.
Brand:
Name: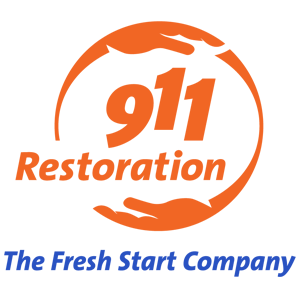 Telephone:
Makes Offer 1:
Location:
7721 Densmore Ave

,

Van Nuys

,

California

,

91406
Seller:
Item Offered 1:
Item Offered 2:
Item Offered 3:
Item Offered 4:
Item Offered 5:
Sewage Back Up and Clean Up
Business Function:
Item Name:
Description:
I use 911 Restoration on a yearly basis. I manage a series of apartments in Washington D.C. and I have to deal with either water damage, sewage backups, or some type of mold frequently. The technicians at 911 Restoration are great. The customer service is always top notch. I'd never use anyone else.
Rating:
Location:
Washington D.C.

,

District of Columbia

,

20011
Event:
Attendees:
Start Date:
Location:
Washington D.C.

,

District of Columbia

,

20011
Call us today with any questions or concerns (877) 488-7988
Submit your information
for an immediate response
FREE Inspection for all services
Your information is your personal matter,
never shared with a 3rd party.
Privacy Policy
.