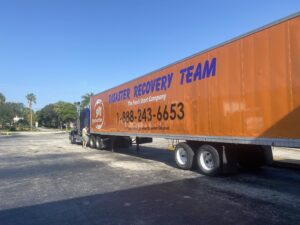 There's no doubt Hurricane Ida made its mark as one of the deadliest and most destructive Category 4 storms in history on August 29, 2021.
With 150 mph catastrophic winds and relentless rain, it's no surprise millions of innocent victims along the U.S. Gulf Coast lost everything they've worked hard for.
To help aid with the onslaught, 911 Restoration branches across the country partnered with an expert staffed National Catastrophe Response (CAT) Team (CAT). With our storm damage restoration services, it's our sole duty to get Hurricane Ida disaster victims across all communities in the nation to recover back as soon as possible.
Emergency disaster cleanup, debris removal, water damage mitigation

Emergency roof repair, roof emergency sealing, commercial roofing

Burst pipe emergencies, restoration construction, structural damage

Emergency pack-out and storage services

Complete water extraction, drying, & dehumidifying
After experiencing severe structural damage, flooded property damage, and roof leakage – property owners along the U.S. Gulf Coast up to the Northeast can expect the onset of mold growth and sheetrock damage to take its toll.
Times may be difficult for the northeast, mid-Atlantic, and south, but there's always hope for a Fresh Start with an expert IICRC-certified team paralleled by a world-class CAT team ready to get down to business.
There's always hope within reach.
Now is the time to rebuild the property and life of your dreams with Hurricane Ida storm damage restoration services.
Call 911 Restoration today to get the complete and caring help you need in these unprecedented times.
Recover After a Hurricane With 911 Restoration's New CAT Team
In the south in places like the Texas gulf coast, Louisiana, and Mississippi – peak wind gusts were seen at maximum speeds of 178 mph. Hurricane Ida was recorded as the fifth-largest hurricane to hit the south within the last two hundred years.
Unfinished remains of Hurricane Ida began to prevail in other regions making its move to D.C., Maryland, New York, Boston, and Philadelphia areas.
Basement flooding, damaged telephone lines, rolling blackouts, and burst pipes are only of the few destructions many citizens face. A lot of disaster victims have also experienced torn roofs. This is why 911 Restoration is partnering with an experienced CAT Team spanning designated areas across the nation to help affected property owners.
For northeast, mid-Atlantic, and southern property owners to experience relentless weather from the fury of Hurricane Ida, it's important to follow up with property inspection and property damage assessment. 911 Restoration's expert technicians will provide disaster victims everything they need to know to get their properties restored back to normal fast.
If you find yourself at a crossroads of a leaking roof or flooded basement, our dedicated  IICRC-certified technicians and CAT Teams will be at your property within 45-minutes.
As our standby team diligently monitors the storm and its affected areas, we will continue to mobilize personnel, equipment, and all the necessary resources to fully support recovery efforts throughout the region as this storm progresses.
Leave it to the professionals at 911 Restoration with storm damage restoration services.
A Fresh Start With Storm Damage Restoration Services By 911 Restoration
Regions of Texas Gulf Coast/Houston, New York, or D.C. may look and feel like a scene out of an alien invasion movie – but know that storms don't last forever.
At 911 Restoration, we believe in second chances and abundant opportunities around every corner regardless of your situation.
…Times may be scary.
…The future may look unclear.
…Or you may feel hopeless.
With 911 Restoration branches that span the entire country along with a first-class CAT Team within reach, Hurricane Ida disaster victims can have a breath of fresh air.
Sometimes life is a walk in the park. Or sometimes life surprises us with curveballs for no reason.
But that's no reason to beat yourself up from a hurricane property disaster you never asked for.
To guarantee 911 Restoration's promise of a Fresh Start for all property owners:
You can rely on our dedicated CAT Teams with a 45-minute response time

We work with all insurance companies via direct insurance billing for hassle-free service

A committed 24/7 emergency hotline you can call anytime for any property catastrophe

As a nationwide restoration company, you have the biggest network of resources available

A caring team of IICRC-certified professionals committed to fast, reliable, and excellent service that raises the bar in the industry
911 Restoration's goal is to aid, uplift, and restore impacted communities from the depths of historic Hurricane Ida's turmoil.
Together as a team – we can only continue to fight, grow stronger, and recover after a hurricane.
Call 911 Restoration today for Hurricane Ida emergency storm damage restoration services with a Fresh Start!