If you are feeling the stress of a world turned upside down, you are not alone. As cases of coronavirus spread beyond heavily-hit communities like New York and Seattle, it's clear life will never be the same. That doesn't mean our communities won't recover and thrive. It just means we must all make extreme changes today to secure full, healthy lives for the future.
First, understand why the rapid spread of coronavirus poses a danger to our communities. While those who are young and healthy often make a full recovery, the elderly and those with pre-existing medical conditions are susceptible to severe infections. According to WHO, extreme consequences of a coronavirus infection include kidney failure, severe acute respiratory syndrome, and death.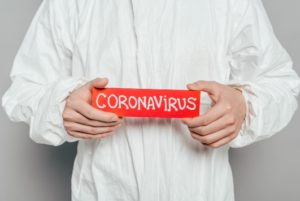 To further complicate matters the spread of coronavirus is uniquely difficult to control. The CDC says coronavirus may remain viable on surfaces for hours or even days. And once an individual is exposed to coronavirus, they still may not experience symptoms for as long as two weeks. This explains the difficulty in containing the virus. coronavirus is resilient and individuals many carry an infection long before they are aware of it.
For this reason, we must all take coronavirus tips from health officials seriously. 
Wash your hands for twenty seconds at a time, and do so frequently

If there are vulnerable individuals in your household, provide them with a protected space and use gloves when interacting with them

Regularly clean and disinfect high-touch surfaces, such as door knobs, remote controls, and light switches.
You may also want to hire the services of a professional sanitization and cleaning company. This is especially worth considering if you own a business. In these uncertain times, your customers need the reassurance that the retailers and services they rely on are still safe. 911 Restoration provides sanitization and cleaning services for both commercial and residential properties. We have a vast network of cleaning experts all over the United States. All our teams are trained to follow CDC and EPA protocols and use disinfection solutions. Our technicians are compassionate, communicative, and eager to help you find hope in challenging times.
When so much is still unknown, we at 911 Restoration find reassurance in the knowledge that Americans can count on one another. Stay safe, stay home, and call us when you need us.