Contact us Immediately for a Complete Air Quality Inspection!
Indoor air quality is a critical component of living a long and healthy life, and mildew, fungus, and mold can drastically affect your well-being.
Remediation Begins with Inspection
A mold inspection must be performed by capable technicians like ours at 911 Restoration. Our experts offer FREE visual mold inspections of any residential property to ensure that the air you are breathing is safe and healthy.
A Mold Inspection Entails:
Moisture Metering – This tool allows our technicians to accurately assess and plan for any mold, fungus or mildew lurking in your walls, sinks and other areas.
Boroscoping – Allows our technicians to create a visual paradigm of spore sprawl on your property.
Infrared Camera Visualizations – Infrared measures the temperature gradients between surfaces, and with our technicians' training and capabilities, it can be utilized to delineate the likelihood of mold growth in areas prone to moisture and humidity.
Mold Specifics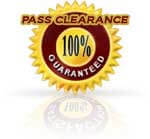 Mold spores and fungus have been on earth for millions of years, and they are some of the most common and pervasive life forms. Mold and fungus spores can remain dormant for extended periods of time, and they only require a small amount of water to grow.
Homes and businesses require intensive and thorough mold inspections at least once a year to ensure that colonies and infestations have not formed. Testing and inspections can determine the extent of any mold growth, and our certified experts to prepare a course of remediation specifically tailored to your property and needs.
Our specialized mold removal technicians have the proper tools and techniques to take decisive and progressive actions to eliminate any mold or fungus growth.
Call Us Now and let our experts find, test, and remediate your property of any mold contamination you currently have, or would like to try and prevent.