Customer Referrals & Testimonials
With over 30 years of experience in restoration industry, 911 Restoration has accumulate a large portfolio of satisfied customers eager to share their positive experience with you.
Video Testimonials
Since we profile a very vast array of services, our customers vary and include all personal, business and government entities:
Celebrities and VIP's
Property owners, managers and tenants
Management companies and large complex building owners
Big corporations, insurance companies and banks
Military, schools and government establishments
Churches, synagogues, mosques and other religious establishments
Once you review some of these letters you will feel more confident in trusting us with the important task of restoration and safeguarding your personal property from future damage.
Contact us today !
Testimonials & Referrals
---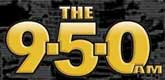 Home Improvement Hotline, 950AM in Houston
When Hurricane Ike hit the Texas coast on September 2008, 911 Restoration played a major role in the Houston and Galveston restoration process. We assisted many home owners with water damage cleanup, roof repairs, emergency boardup services and much much more. The famous Home Improvement Hotline radio show at 950AM heard about our work from some of their listeners and chose to endorse us on the air. Listen to our own William Nixon talking with a very satisfied customer we`ve helped. After the interview, a few more satisfied customers chose to call in and voice their satisfaction, so listen to the end.
---

IIC Financial & Development in Valencia, CA
"In December, 2008 a fire occurred at one of our storage facilities… 911 Restoration began work the next day and did not stop until all work was complete… The people employed by 911 Restoration were hard working, courteous and so helpful… The end results were astounding and I highly recommend 911 Restoration."
Click for original letter »
---
Thomas and Cindy S., San Diego, Ca
"We could not be happier with the job Tom and Gabriel did for us. They were quick to respond, very professional and thoroughly repaird our damaged home. We will definitely recommend 911 Restoration to any one with water damage."
---

Brown Harris Stevens – Real Estate Broker and Management in Miami, FL
"I was just shocked at the quick response to my cry for help! Late evening, a flood all over … within ONE HOUR … arrived to thwart the damage. I was exhausted with worry … Jose was SO competent, polite … able to explain in detail what he was going to do … Hour after hour he drilled, drained … worked without stopping … TIRELESSLY, polite, competent … I would give the highest gold star to your crew!
Click for original letter »
---
Joseph Mapa, President & CEO, Mount Sinai Hostpital in Toronto Canada
"… Promptness, attentive, pride of work and excellent results – these are the description that characterize their workmanship … professional and customer service oriented."
Click for original letter »
---

Ramland Construction in Los Angeles, CA
"As the Operations Manager I am pleased to recommend 911 Restoration. I find them to be a very professional company. The staff at 911 Restoration Works tirelessly to help us make our customer happy."
Click for original letter »
---

Pinnacle Realty Management in Irvine, CA
"I have had the opportunity to build a great working relationship … They are always able to meet our expectations and time … I cannot say enough about the work they have done here and the professional manner in which they have done it."
Click for original letter »
---

William Raveis Properties in New England
"I have been using 911 Restoration for the last year for all of my restoration services. They have been a great help with removing any mold, fire damage and water damage that we have found in any of our listed properties."
Click for original letter »
---

Saint Andrews Church in San Francisco
"Late on the evening of July 4, 2008 a fire broke out in the kitchen of our church. By the next morning 911 Restoration was at the site with a large crew working to minimize the smoke damage by their quick response to the incident. They continued to work diligently throughout the week-end and until the project was completed."
Click for original letter »
---

Galveston Bookshop in Texas
When Ike hit Galvestone coats in September 2008, most homes and establishments suffered flooding, roof and major water damages. 911 Restoration was there to assist with the hard restoration task, helping Galveston oldest and largest book store "The Galveston Bookshop" among other businesses. The book store suffered a major loss but 911 managed to minimize the damage.
We are featured on the bookshop website and the Jewish Herald covered the story too.
---

S. Benjamins and Company, Inc.
"I want to thank you both for all your help. You really made a huge difference and eased a bad situation. I hope we get a chance to work together again under more positive circumstances."
Click for original letter »
---

Elijah Wood in Los Angeles CA
He had no problems conquering Middle Earth as Frodo the Hobbit, but here in Los Angeles back in July 2008, Elijah Wood was happy when 911 Restoration assisted with his emergency situation.
Click for Elija Woods referral »
---

Holy Mary Combs in Los Angeles, CA
Holy was fighting demons with her Charmed sisters for a long time as Piper Halliwell, but when water damage happened last Dec 2007, 911 Restoration came to the rescue.
Click for Holy Mary Combss' referral »
---

Vanessa Williams in Los Angeles, CA
The very talented actress, singer and Grammy nominated performer Vanessa Williams called us in January of 2008 for a water damage restoration.
Click for Vanessa Williamss' referral »
---

Dohan designs in Newport Beach, CA
"I am pleased with your restoration and cabinet repair in my kitchen. The work you did was immaculate ! I would certainly recommend your company to others."
Click for original letter »
---
Why ponder ? Call us now for your restoration needs and join our long list of satisfied customers.
Please visit this page again soon as more recommendations are added weekly.
Call us today with any questions or concerns (877) 488-7988
Submit your information
for an immediate response
FREE Inspection for all services
Your information is your personal matter,
never shared with a 3rd party.
Privacy Policy
.