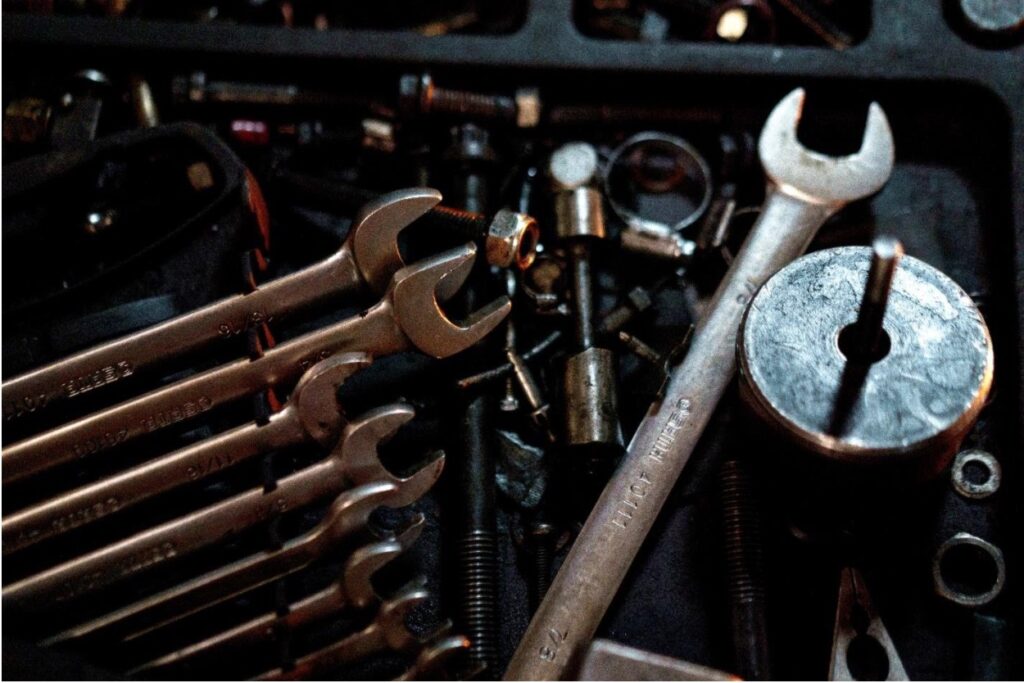 Every business owner is ready to take some level of risk when they start a business, but unprecedented damages can be distressing. In our experience of commercial restoration, we have dealt with a variety of restoration and repair projects, and each of them has given us unique perspectives.
Some of our most emotionally challenging projects involved clients who needed restoration for machinery, which was central to their business operations. We take pride in the fact that we have always managed to help our clients and have explained below how we cover machinery restoration.
Is Machinery Restoration a Part of Commercial Restoration?
911 Restoration's commercial restoration covers several components, and machinery restoration is one of them. We have experienced team members managing all machinery-related repairs because this work requires specialized knowledge of electrical and mechanical devices and regulatory requirements for them.
How Does Machinery Restoration Work?
Like most other aspects of our restoration and repair, we have dedicated SOPs for our teams managing machinery restoration for our clients.
After ensuring the machinery in question is in a secure place, our teams conduct an initial damage assessment to determine the extent of the damage. This step is vital for both fire damage restoration and water damage restoration. 
Water damage can cause extensive damage to the electrical part of the machinery and cause rusting. Knowing whether the machinery is repairable or not will help you determine the next steps. 
Fire damage, in contrast, can melt away protective coatings and disrupt component alignment due to components expanding due to heat. In this case, as well, we will assess the damage and let you know the status.
Machinery Component Restoration
If the machinery is reparable, our technicians begin their next steps. They start with taking the machine apart on-site to study individual components. They evaluate the state of damage on each and repeat the process of determining whether they need repair or replacement.
The reparable components are transferred to our facilities, where we clean, repair, and test each part until it is in working condition again. 911 Restoration teams have the necessary training to help them choose the most efficient and effective method to repair every part.
Replacement of Damaged Components
If any of the components are damaged beyond repair, our teams will inform you and discuss replacement options with you. We consider it best practice to share alternatives of different price ranges and mention our recommendations. 
After you provide your approval, we make the necessary arrangements to purchase replacements and move forward with the remaining repair process.
Re-assembly and Alignment
Once we have repaired or replaced all components, our technicians start the re-assembly process. This step involves another round of cleaning the internal husk of the machine to ensure no moisture, rust, or soot remains inside. 
We then put the components in their assigned positions and realign the machinery to ensure it operates seamlessly. We test the working several times to ensure there are no problems before moving forward. 
Quality Assurance to Ensure Regulatory Compliance
All our technicians are certified in their respective fields and are aware of the regulatory requirements for the machinery you have. While repairing, reassembling, and realigning your machinery, they will take all policies into account.
The repaired machinery will abide by all regulatory requirements, and we will let you know in the rare event if any function is failing on that front.
Once everything is in place, and the machinery works perfectly, our team will give it the final touches. These involve reapplying protective layers, polishing, encasing, etc., to help you return the machinery to its pre-damage state or better.
These steps cover our scope of machinery restoration after damage. We will ensure that we keep you posted about all developments, and all our teams will work closely with you to make your commercial restoration a success! 
Why 911 Restoration is the Right Choice
There are several reasons why hiring 911 Restoration is the right choice when you want the best results for your commercial restoration project.
911 Restoration teams are available 24/7. You can call us at 877 488 7988, and our teams will reach you within 45 minutes. You can also check our regional franchises in your area. We have strict selection criteria for franchise owners, and all of them are responsible and trustworthy members of the community.
Our technicians are IICRC certified, giving them the knowledge and expertise to handle every aspect of commercial restoration projects. Each team has people with a mix of proficiencies to allow them to address all concerns.
Assistance with Insurance Filing
Finally, 911 restoration always goes beyond our technical service and helps our clients in all possible ways. We are familiar with insurance protocols and will help you fill out your insurance claims to ensure you get the financial assistance you are entitled to.
Wrapping Up
To sum up, machinery restoration is a technical and detailed process that requires assessment, cleaning, repair, replacement, and re-assembly. All our commercial restorations include this service, and we will ensure our work returns your machinery to you in the best possible condition.
If you have inquiries, you can call us at 877 488 7988 or contact us through this link.