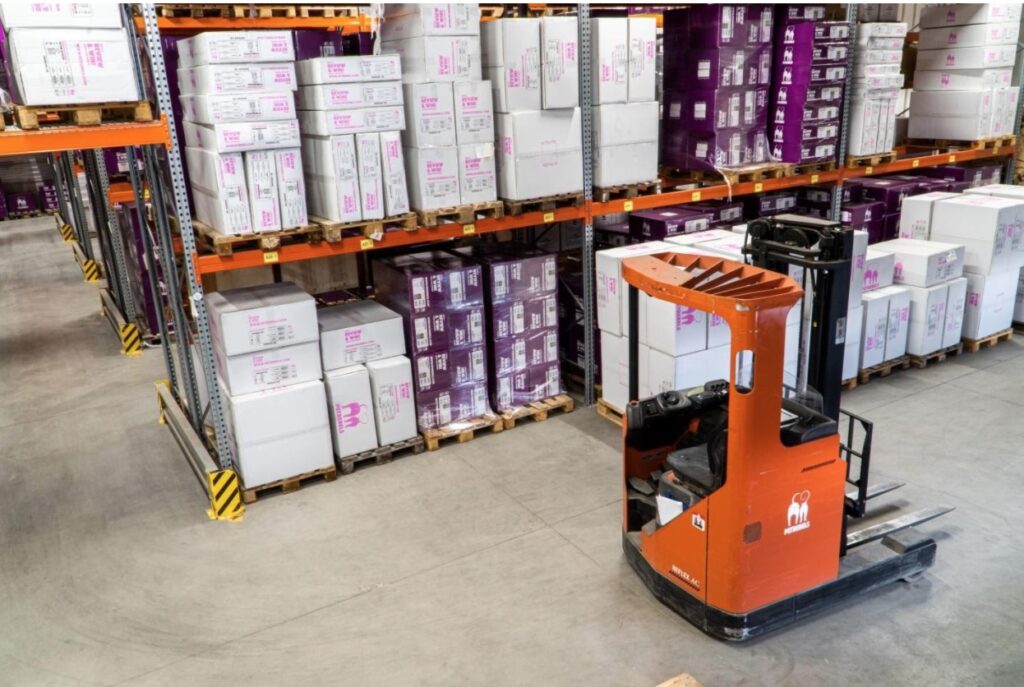 A fire or flood in a commercial property can be devastating for owners in terms of business disruptions and damage to inventory and personal possessions. In the aftermath of the disaster, most owners struggle with inventory restoration. At first, it may seem as if your warehouse or office and its contents are beyond saving, but that's not always the case. Furniture, electronics, and other goods in your inventory can survive the damage if you act fast and hire commercial restoration services to salvage them. This process is just as important as reconstruction and structural repairs since it can potentially save your business a lot of money. 
In this post, we'll talk about the inventory restoration process to help readers understand how commercial restoration works.
The Importance of Acting Quickly After a Disaster
Several factors can affect the condition of your inventory or valuable possessions. For example, a fire inside an electronics warehouse would have different damages compared to a fire inside a fabrics warehouse. Regardless, your ability to save your inventory and restore its contents boils down to one factor – time. Therefore, property owners must act swiftly to neutralize the damage and save as many items as possible. For example, if you wait for weeks before calling commercial restoration services after a fire, the soot and smoke can penetrate deeply into all surfaces and items. This can result in permanent odors or stains. However, if you act quickly you can prevent the damage from worsening and avoid replacements. 
An Overview of the Inventory Restoration Process
Recovery from a fire, flood, or any other disaster is much more than returning your property to its original condition. An essential part of recovery is going one step further and try restoring as many valuable possessions as possible. Here's a breakdown of the inventory restoration process:
Partial or complete removal of contents from the property. 
Barcode-enabled tracking of inventory. 
Climate-controlled temporary storage until your property is ready.
On-site drying & dehumidification
Inventory restoration (Hard/soft furnishings, raw materials, electronics, machinery, office equipment, etc.)
How Commercial Restoration Works 
To increase the likelihood of restoring your inventory, here's a breakdown of how commercial restoration services work:
Emergency Board Up
The first thing restoration professionals will do upon arrival is initiate minor or emergency repairs to stabilize or secure your property. Usually, floods or fires leave your property exposed, so once the emergency services (police, fire department, etc.) are gone, the team will conduct a board-up by sealing all entrances and covering all holes. This not only protects your inventory and property from additional weather damage but also keeps vandals at bay. Another essential task during the board-up is to remove all salvageable items from the property for further assessment and possible restoration. 
Damage Assessment and Documentation
Filing insurance claims can be a stressful experience since adjusters would be looking to keep the reimbursement to a minimum. This is why you need a team of restoration experts to assess the damage and digitize the inventory checklist. This not only helps them manage the restoration process better but also serves as evidence of the total losses. The restoration professionals take inventory of your space and include all valuables throughout the property. They also include additional proofs or documents, such as receipts, photos, and security footage, etc. Once everything is digital, the team stores the list for owners and backs it up for future evidence or projects. 
Cleaning and Deodorization
Restoration experts employ special equipment to clean stains and remove odors from different surfaces, especially after fire damage, which results in smoke and soot. For water damage, drying is the most important step in the restoration process and typically involves using industry-grade dehumidifiers and fans. Using an ultrasonic cleaning system, the restoration team thoroughly cleans and deodorizes every item on the inventory that has been damaged by smoke, fire, water, sewage, or impact, etc. Using advanced technology and tools, they can restore most items to their original condition. 
Finalization
Once the team completes the inventory restoration process, all that's left to do is complete the structural repairs and cleaning to finalize the project. Depending on the scope, this could take days, weeks, or even months. But once the team is done, you can resume your business operations with most or all of your inventory restored. 
Commercial Restoration Services – 911 Restoration 
At 911 Restoration, we know how financially distressful a fire, flood, or disaster can be. Our team of highly-trained and experienced restoration professionals can assess and restore your inventory and prized possessions as well as manage emergency board-ups, full-scale structural repairs, and renovation. Our team is equipped with the proper tools and high-tech equipment, so you can rest assured they know how to handle even the most complex restoration projects. 
If your commercial property suffered damage from a disaster, call our team right away.