Sewage Backup Cleanup & Disinfection
Did you know that if sewage cleanup is not conducted properly and thoroughly, you could end up with recurring problems? Even if the place looks clean to the eye, only professionals can ensure that the right work is done in a sewage cleanup. With a reputable and licensed company like 911 Restoration, you really don't have to worry about a thing! We are well versed with every aspect of sewage damage and cleanup services and take the safety and health of your family, friends and co-workers very seriously. We have all the latest equipment to ensure a thorough job is done and we stand by the quality of our services.
Sewage backups create a severe health hazard. The longer the contamination process persists, the greater the potential for bacteria development & growth that may lead to some serious illness. In addition, sewage backflows may create a major loss to your property and its structure by introducing harmful organisms into the structure.
An immediate response is required for sewage backups to reduce cleanup costs & health hazards!
Our Sewage Damage Cleanup & Restoration Includes:
Assessing sewage damage
Sewage water extraction
Drying and dehumidifying from moisture damage
Toilet backup, sewer/septic backup
Decontamination
Mildew and odor control

Structure and content restoration
Deodorizing
Complete sanitation work
Complete damage restoration
Direct billing to insurance
---
911 Restoration Specializes in Sewage Backups Cleanup and Water Damage. Our Certified Technicians are on call 24/7, 365 days a year, equipped with fully loaded emergency units, ready to handle any sewage backup and ensure that everything is cleaned properly, disinfected and deodorized.
Our sewage restoration services start with an initial assessment of the area so that we can get a grip on the damage from the sewage backup. Once this is done, we will begin water extraction to remove all the sewage water from the affected area. Mold and mildew become a huge problem if left unchecked in such a situation. We use environmentally friendly cleaning products to get your home or commercial property back to the pre-incident condition. We are available 24 hours a day, all through the year for your convenience!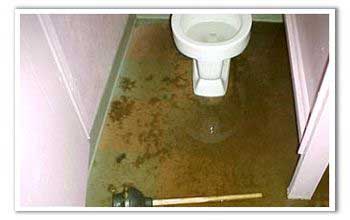 Call us today with any questions or concerns (888) 243-6653
Submit your information
for an immediate response
FREE Inspection for all services
Your information is your personal matter,
never shared with a 3rd party.
Privacy Policy
.