Certified Mold Inspection
Call now for a thorough inspection!
Allergies and sickness due to poor Indoor Air Quality or damage to buildings by mildew, mold, staining fungi, and decay fungi is entirely preventable.
The first step in prevention is inspection.
Our mold inspections are done by certified mold inspectors. We will perform a complete FREE visual inspection of your property; paying special attention to places we know are prone to mold growth.
Our Inspection includes:
Infrared camera usage: a valuable diagnostic tool which gives us the ability to detect water leaks behind walls, in ceiling, or under floors without the need for any destruction. In addition, it can identify dew points, which indicates areas of potential mold growth (available in certain areas).
Moisture Meter: for moisture measurement on walls and ceiling surfaces. If the moisture level is high, the possibility for mold increases.
Boroscope: this tool has a high-resolution lens which provides us a visual image of mold or water stains in places that are not reachable.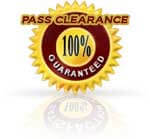 Mold is Here to Stay since it is part of the natural environment. It is a competitive species for your home or business. Mold and other fungi live and prosper in the same environment as we do. The houses we live in provide great conditions for mold growth. All houses need regular inspections for mold along with other periodic preventative maintenance inspections. Before fungi can colonize, four requirements must be met: air, livable temperature, moisture, and food. Humidity and water leaks are the cause of most Mold Infestations. Leaks, being the easiest to spot, are the first indications that mold may be present.
911 Restoration has all the analysis tools you need to make instant decisions in your home. We are able to identify and analyze problems quickly, accurately and with assurance.
Contact us today and let our Certified Mold Inspectors to decide whether you need Mold Removal and improve the air quality in your home or business.
Call us today with any questions or concerns (877) 488-7988
Submit your information
for an immediate response
FREE Inspection for all services
Your information is your personal matter,
never shared with a 3rd party.
Privacy Policy
.