Crawl Space Cleanup
Water in a crawl space can contribute to rot, crawl space mold, and fungi growth, which can do major damage to the property structure, such as Wood floor joists and beams. Additionally, when these spaces get wet, it can lead to health problems associated with mold, mildew, and bacterial growth.
911 Restoration can help you with a professional cleaning, using a carefully engineered moisture management strategy that is implemented to control moisture levels and eliminate crawl space mold and fungi.
Since these areas are fitted with traditional foundation vents (wall-vented) are particularly vulnerable to high moisture levels and mold problems.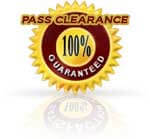 Typical problems found with water in this area include:
Standing water on top of plastic vapor barrier
Water condensation droplets on cold-water pipes and ductwork
Buckled hardwood floors above the crawl space
Stained walls from water penetration
Wet or fallen insulation
Visible mold growth on joists and support beams
911 Restoration is a full-service restoration company. Our services include:
Complete Cleanup
Mold Inspection & Assessment
Remediation & Decontamination
Mold Damage Cleanup & Repair
Mold Air & Surface Testing
Flood/Water Damage Removal
Sewage Backups
Water Extraction, Drying and Cleanup
Complete Restoration
Our Certified Technicians are on call 24/7, equipped with fully loaded Emergency Units and ready to clean up any flood, mold growth or sewage backup at your property.
Call us today with any questions or concerns (877) 488-7988
Submit your information
for an immediate response
FREE Inspection for all services
Your information is your personal matter,
never shared with a 3rd party.
Privacy Policy
.