Indoor Air Quality Testing
Mold has a very musty and distinctive odor. It can reproduce through microscopic spores so lightweight they can travel through the air. Some can remain airborne indefinitely, and many are able to survive extremes of temperature and pressure.
Some people can recognize mold odor more easily than others. Exposure to the odor of toxic mold can cause serious health effects, symptoms, and possible allergic reactions.
In some cases, mold may be present in your indoor environment for a long period of time, without leaving trace of unusual odor. In such cases your family may experience a prolonged unexplained and unexpected health issues.
With over 30 years of experience with air bourne mold, at 911 Restoration we recommend you perform an annual air test regardless symptoms or health issues you may experience.
Avoid health issues and have your indoor environment tested before you experience any symptoms.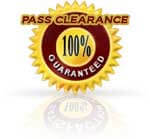 911 Restoration highly trained skilled technicians will figure out the source of the mold issue and if required, eliminate Mold Odor with an EPA approved and eco friendly materials combined with our own proven proprietary technologies. We offer mold cleanup and Mold Odor Removal for individual homeowners, the construction industry, large-scale residential and industrial complexes, schools, hotels, and a variety of other facilities.
When you need to test the quality of your air, when you detect an odor suspected as mold, if you suspect air quality issue – please do not hesitate as your health may be at risk!
We send samples of air from your environment to a 3rd party lab which will analyze the sample and send us the report for continued service. our certified professionals analyze the report and provide you with the most efficient and effective way to decontaminate and clean all mold types while providing 100% clearance pass guarantee.
For indoor air quality testing rates in your area, CALL us at (888)243.6653
Call us today with any questions or concerns (888) 243-6653
Submit your information
for an immediate response
FREE Inspection for all services
Your information is your personal matter,
never shared with a 3rd party.
Privacy Policy
.